The Future Is Here
Advanced mobility is in your hands with The New Honda City. Designed in line with a vision that is ahead of its time, utilizing cutting-edge driving innovations and delivering outstanding comfort features.
LESS VISITS. MORE SAVINGS.
With the Honda City's genuine parts and affordable maintenance feature, you'll be able to save more of your precious time and money.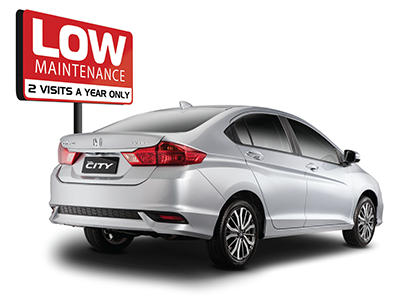 Trusted genuine parts under warranty.
Parts are manufactured locally, therefore easily sourced and readily available.
Quality parts let the City require only 2 maintenance visits per year.